September 20, 2004
THE TORCH IS LIT AT BESLAN SCHOOL #1 ...


This evening a group of young Christians from Beslan and Vladikavkaz came with Jeff and I to Beslan School #1 to light the Columbine Torch and give mute testimony of our solidarity with the people of Beslan. To Christians, the torch represents the light of God's love and forgiveness to those who trust in the Messiah Jesus. To others, it represents the light of human compassion and the precious flame of life that cannot be extinguished even by mindless, vicious and evil violence.
Note: Some of the pictures are rather grainy because of the low light conditions.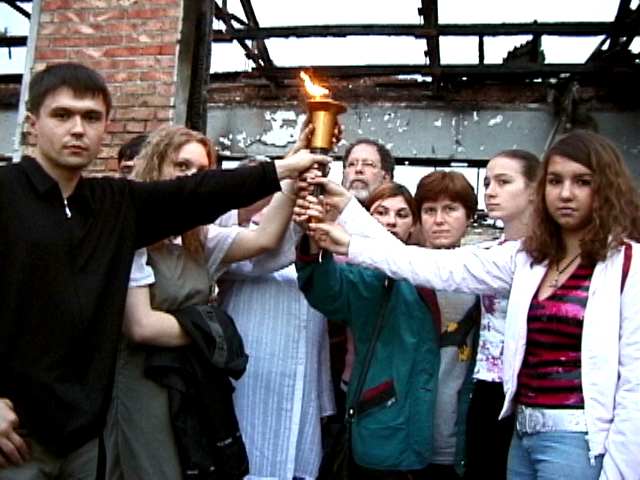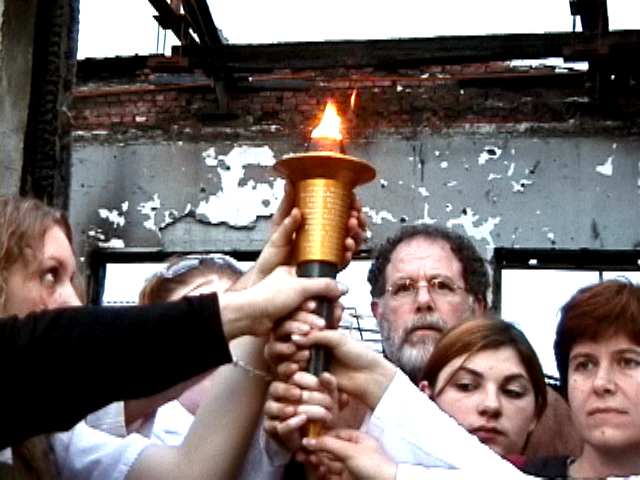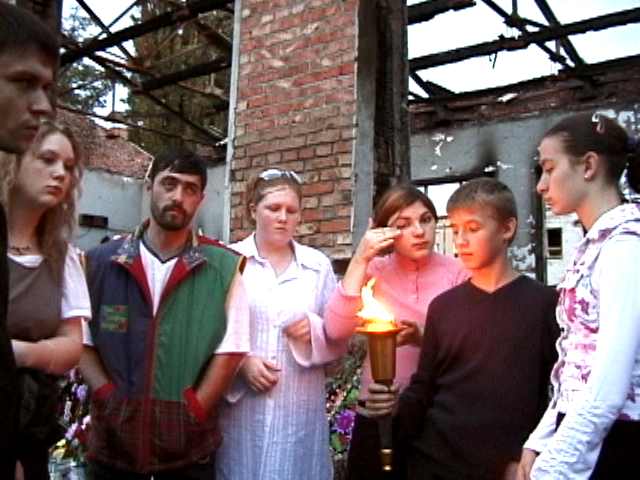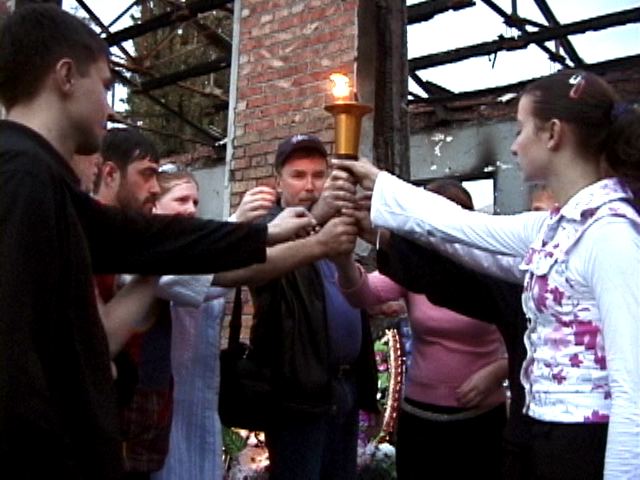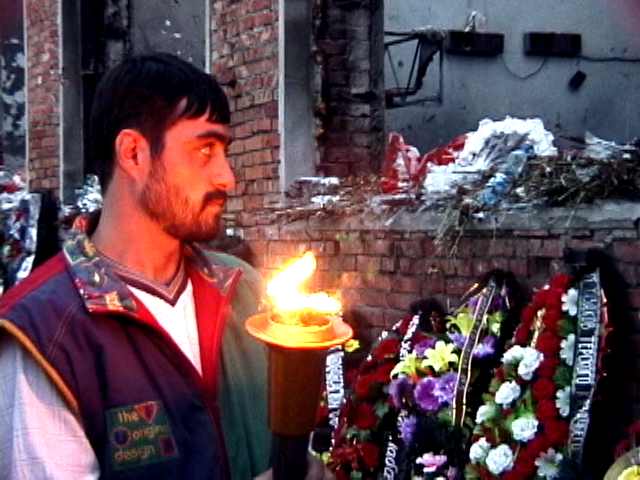 This poor Osetian man lost his two children in the massacre. He was deeply grieving, but was touched when I talked with him. I gave him a hug before we parted company. Only God can understand the depths of his sorrow. He told me, "They have cut my roots!"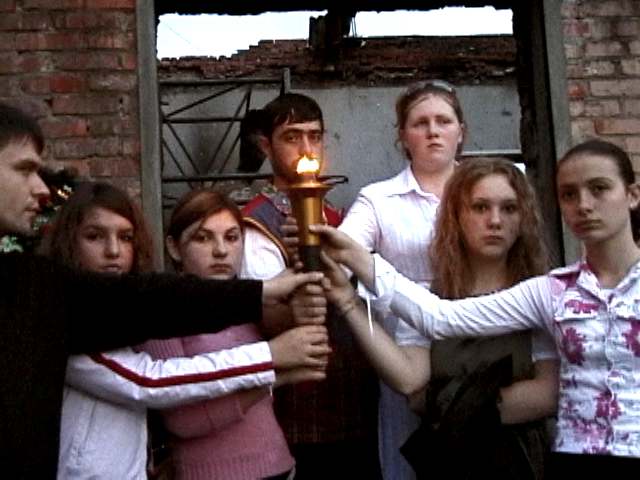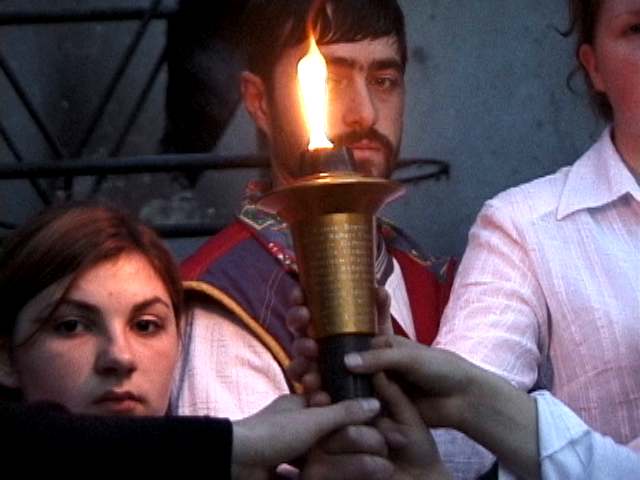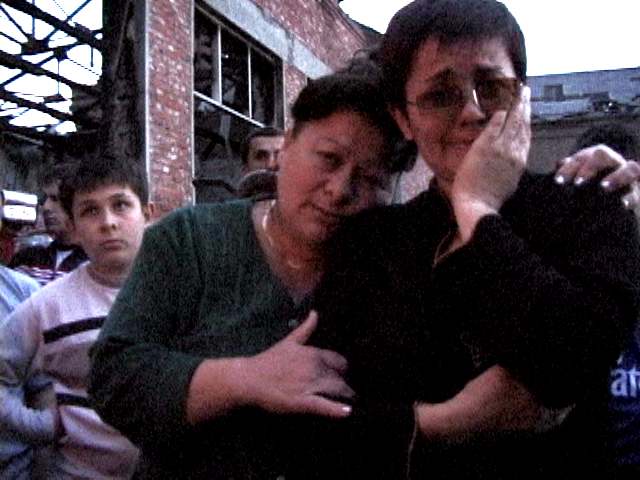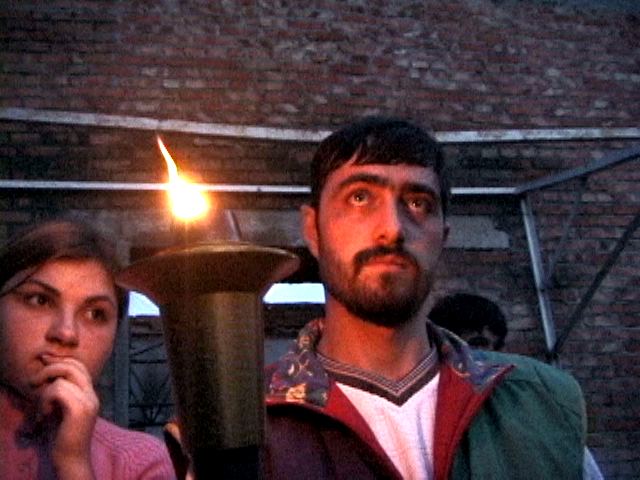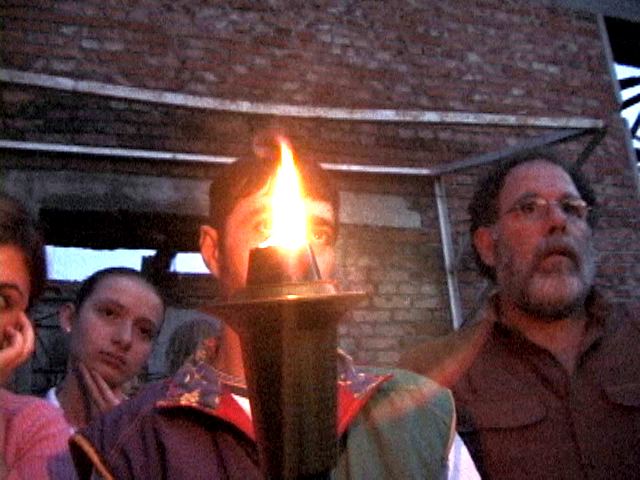 WITH YOUR HELP, WE ARE MAKING A DIFFERENCE!
Our presence here is touching lives!
Thank you for your continued support for this outreach.
Tax-deductible donations may be sent to:
Torchgrab Ministries
8552 S. Ault Ln.
Morrison, CO 80465
For an even faster donation, you may use your Visa or MasterCard to make a secure donation through PayPal.
Just click on the donation button on the website!

Please visit our website often for updates. I am attempting to post new pictures each day. www.torchgrab.org
Thank you so much, or, as they say in Russian, "Spaciba!"
Your servant and brother,
Dr. Bruce R. Porter