September 15, 2004
NEW PICTURES OF THE BESLAN MASSACRE SURVIVORS...
Once again we visited the Republican Children's Hospital. The pictures below are a sampling of some of the video we shot there. We were encouraged to see some of the kid smile. The doctors and nurses told us that our presence was tremendously encouraging to them. Some of them smiled for the first time since the massacre.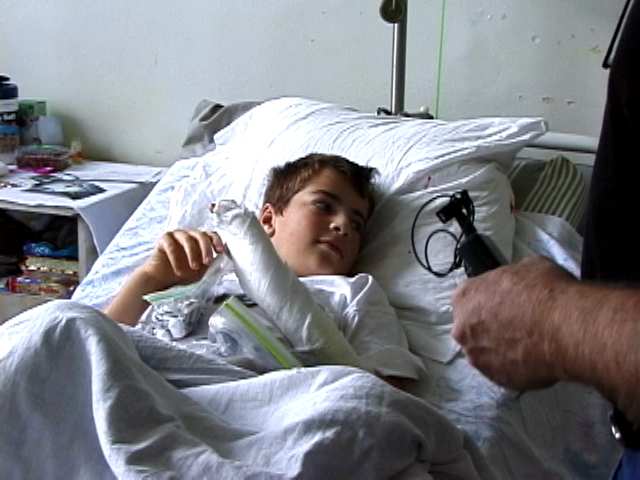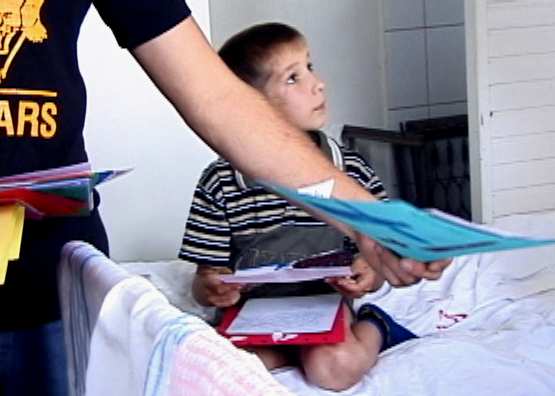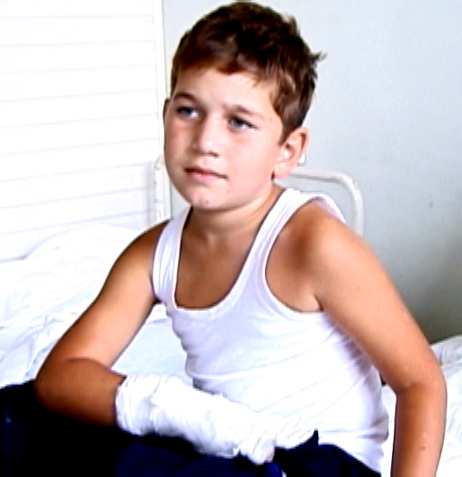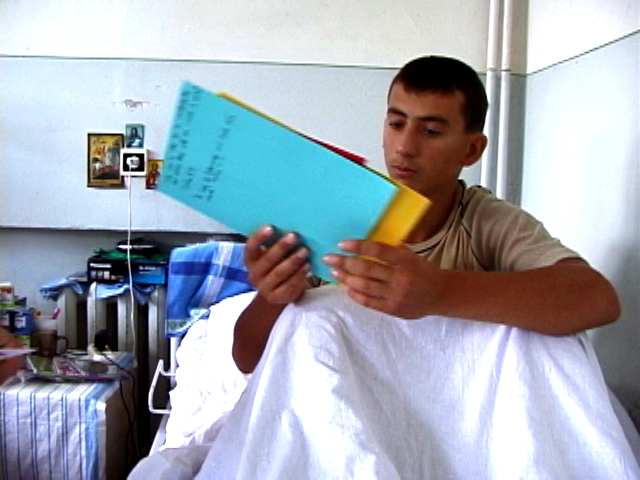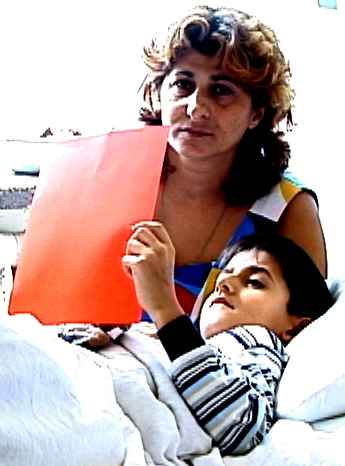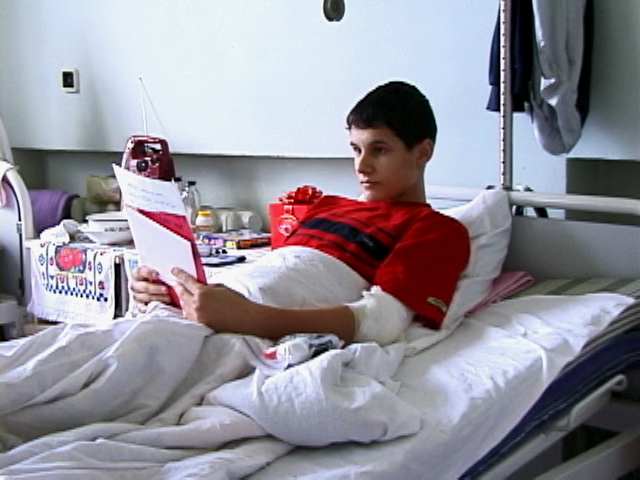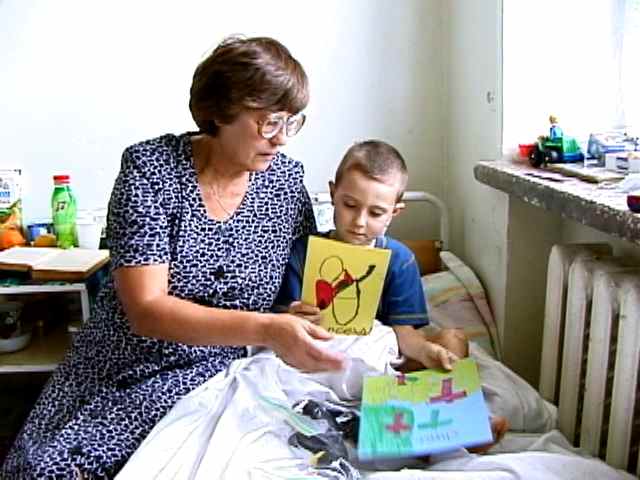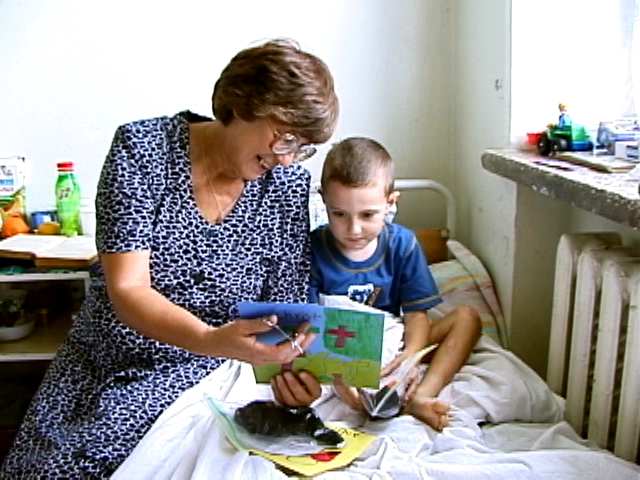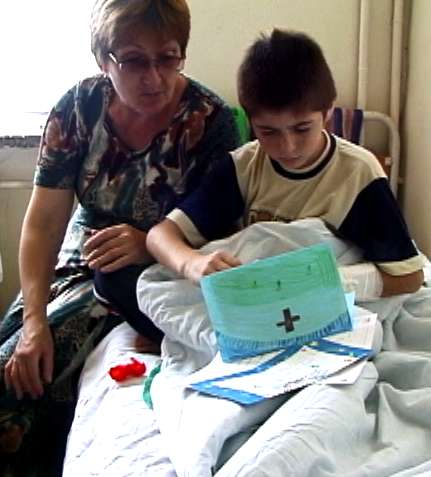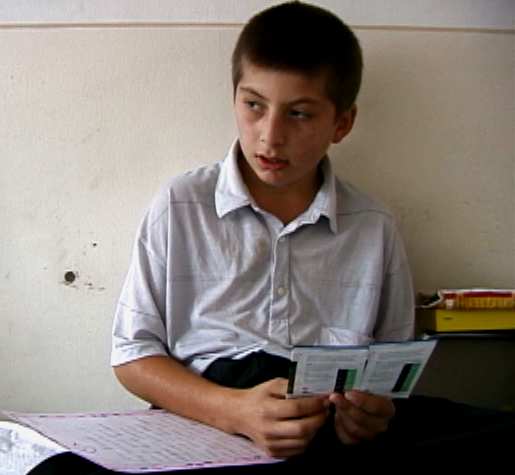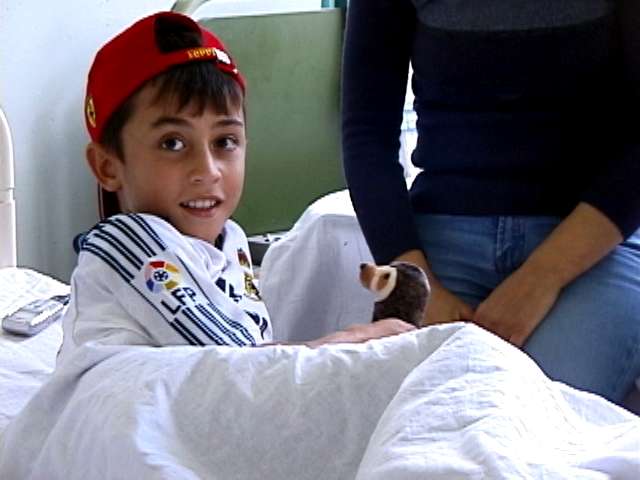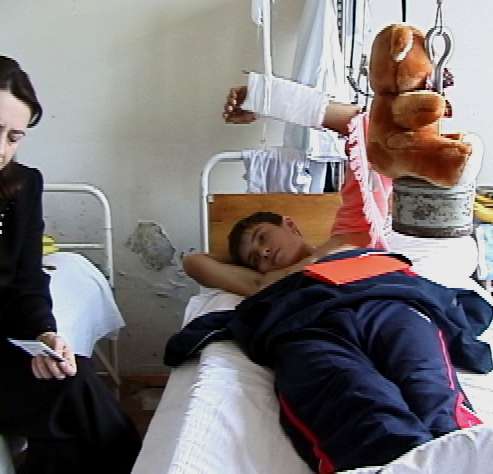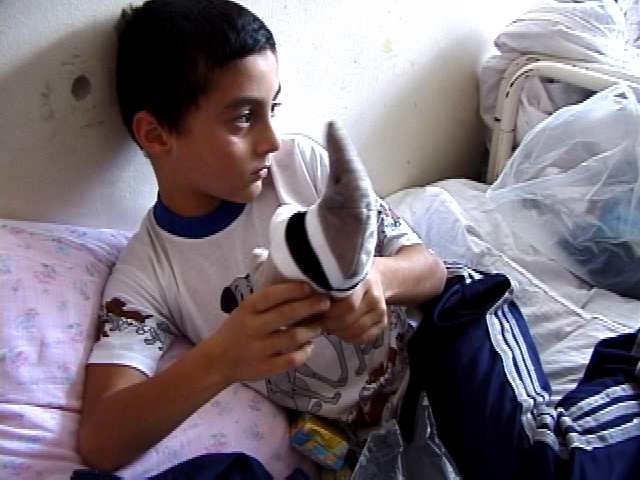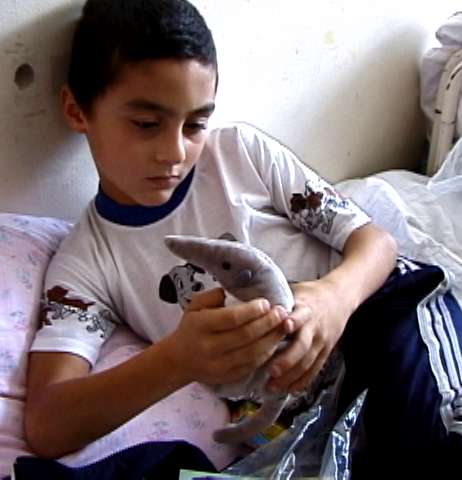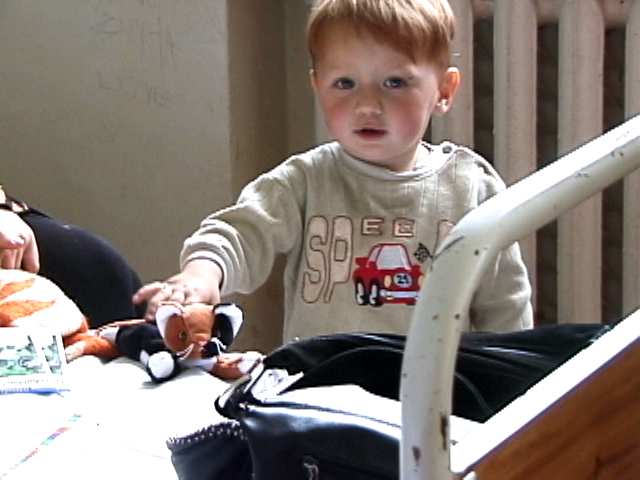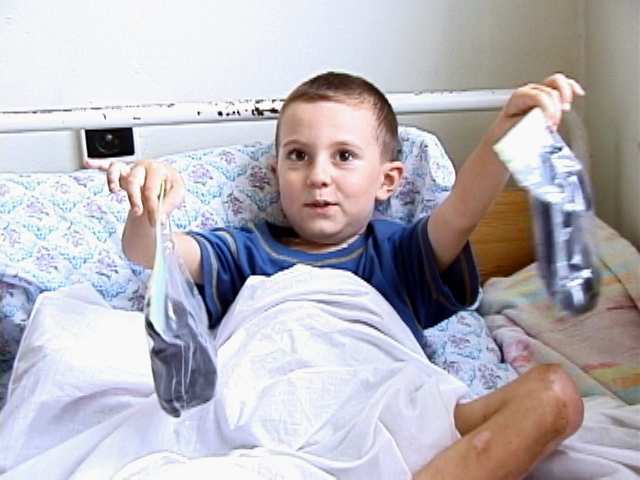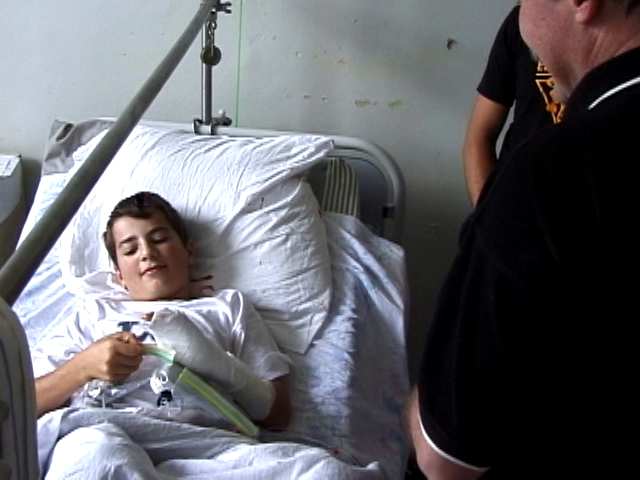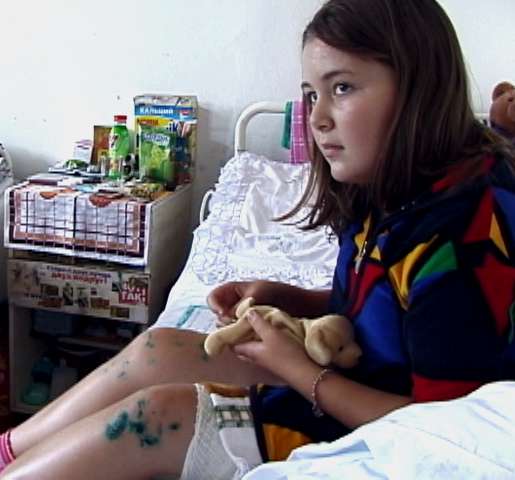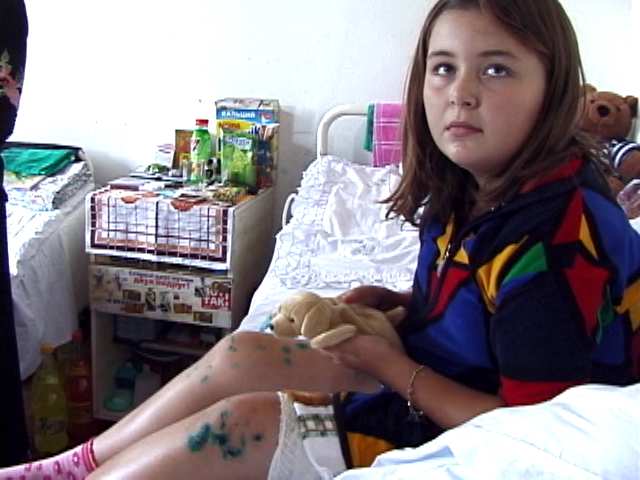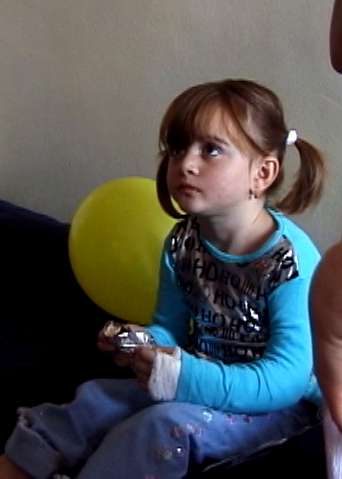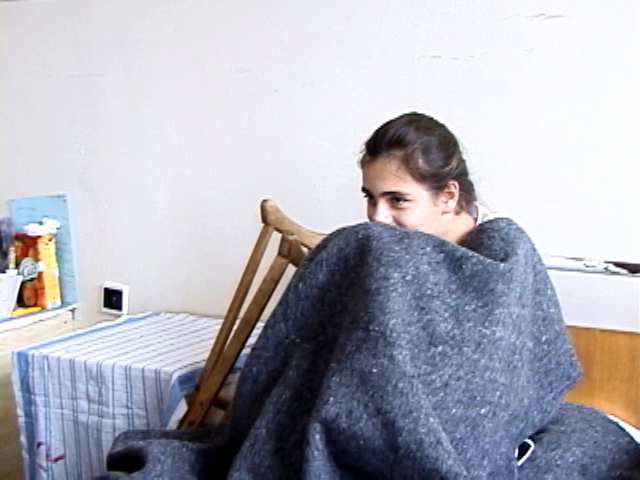 This girl would not come out from hiding under this blanket. She wouldn't accept anything from us and seemed a bit frightened.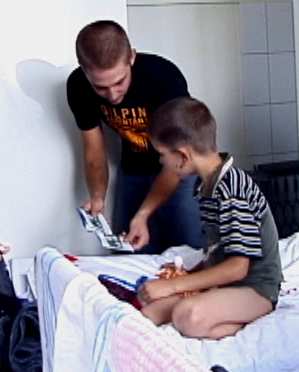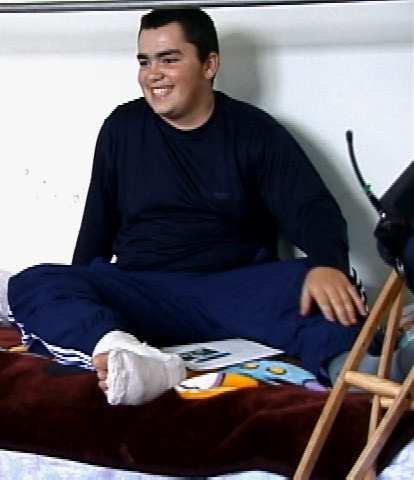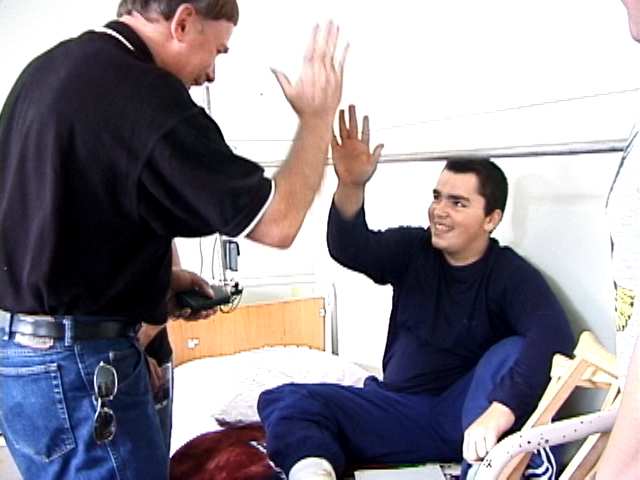 This 15-year-old boy gave me his first "high five." His foot was in a cast.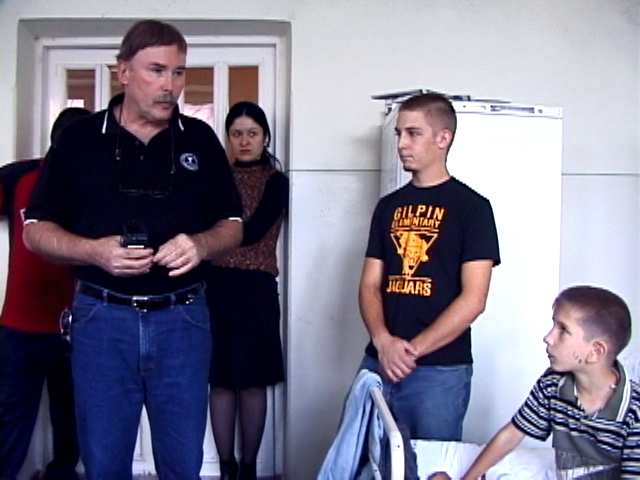 It was hard not to cry while looking at these precious kids.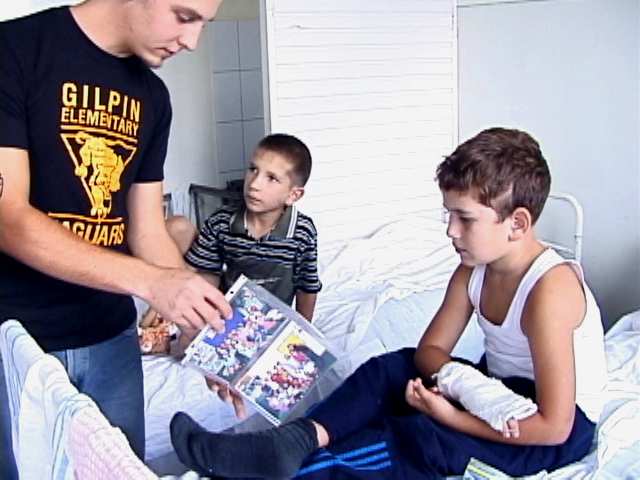 Jesse shares pictures of students at Front Range Academy who wrote the letters.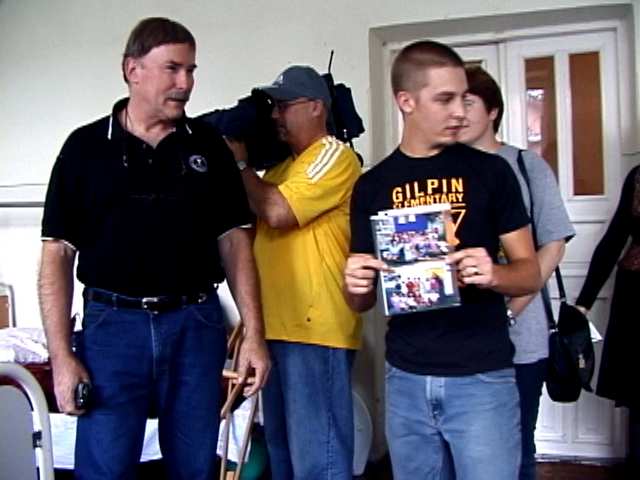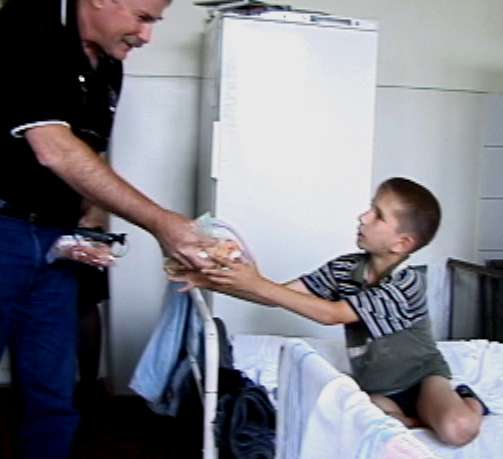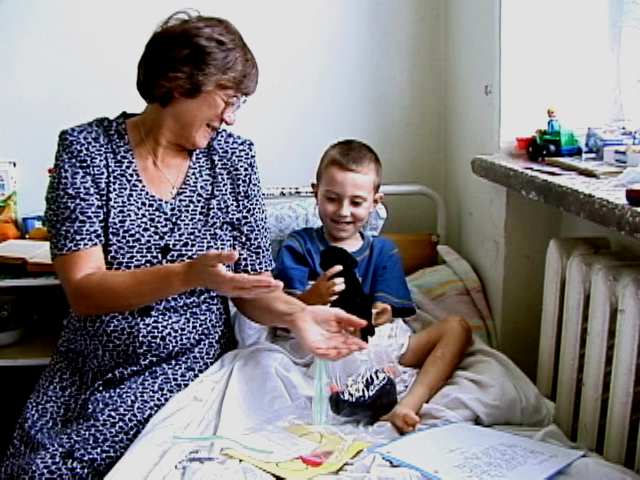 This little boy was badly burned. He really grinned at the stuffed animals we delivered to him.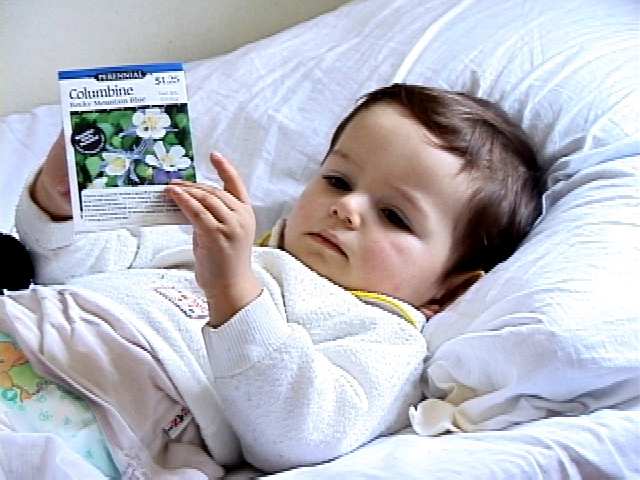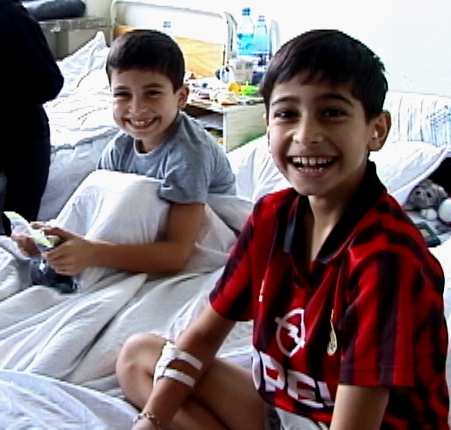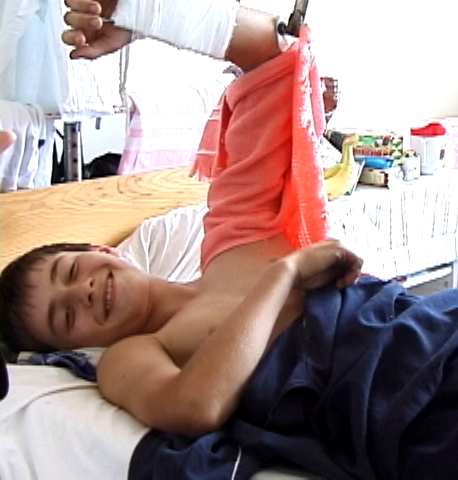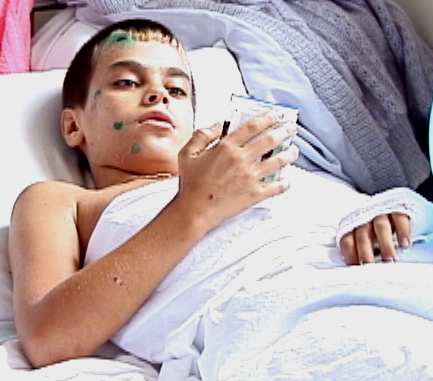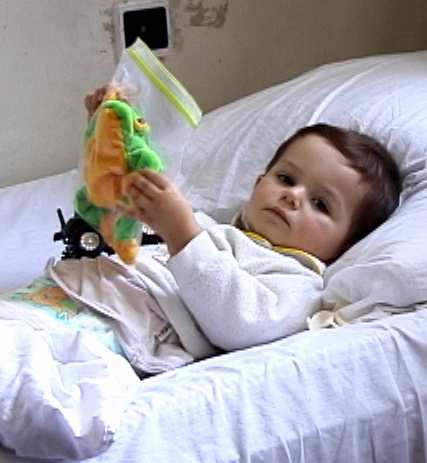 This little boy blew kisses at us as we left.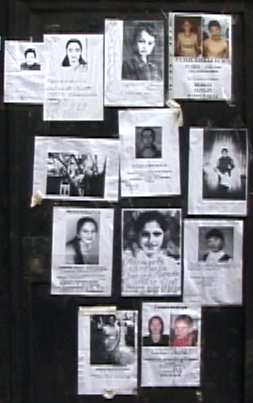 There are posters all over the city urging people to look for these missing persons who disappeared at the Beslan massacre.
WITH YOUR HELP, WE ARE MAKING A DIFFERENCE!
Our presence here is touching lives!
Thank you for your continued support for this outreach.
Tax-deductible donations may be sent to:
Torchgrab Ministries
8552 S. Ault Ln.
Morrison, CO 80465
For an even faster donation, you may use your Visa or MasterCard to make a secure donation through PayPal.
Just click on the donation button on the website!

Please visit our website often for updates. I am attempting to post new pictures each day. www.torchgrab.org
Thank you so much, or, as they say in Russian, "Spaciba!"
Your servant and brother,
Dr. Bruce R. Porter