September 14, 2004
INTENSELY EMOTIONAL MEETING WITH BESLAN CHILDREN...
Today we visited the Republican Children's Hospital. I met and interviewed the Director of the hospital, Dr. Vruzmag Dzhanaev. He spoke to us of the long fight during the first days of the Beslan massacre to save lives. With great sadness he told of the horrific torture the children endured during their captivity... the abuse, lack of food and water, and the terrible injuries the children sustained. Many were burned, shot, peppered with shrapnel from the many bombs that detonated. It shreds the heart to think that there are people walking the earth with us who would so zealously inflict such vicious violence on the most weak and defenseless among us.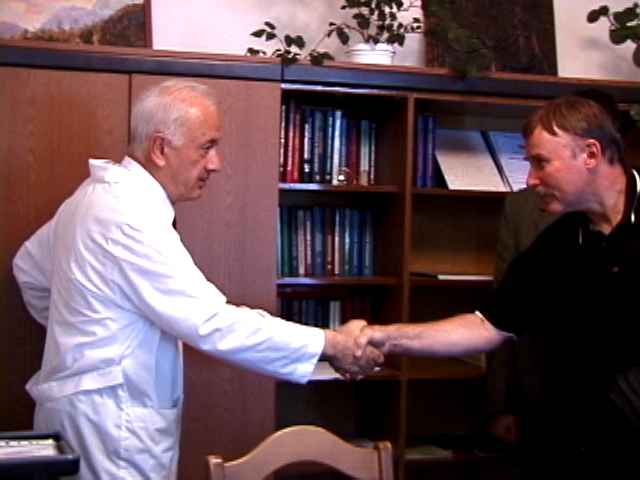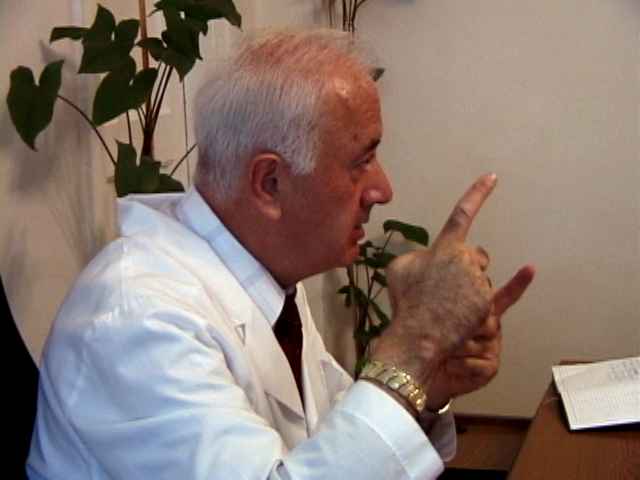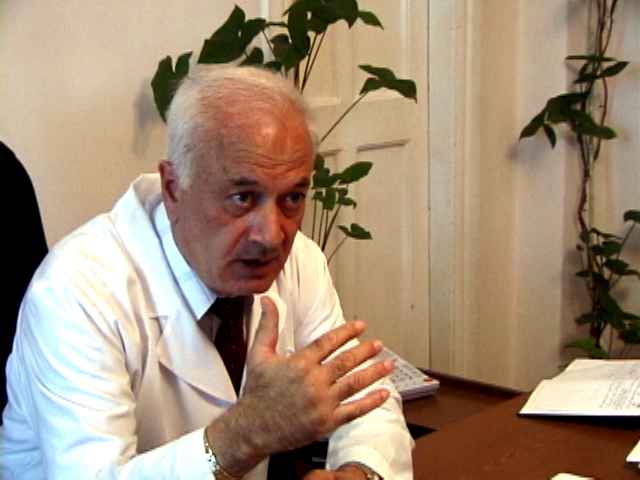 As we visited the children who could walk in a room set aside for our visit, the first think I noticed was their eyes. So many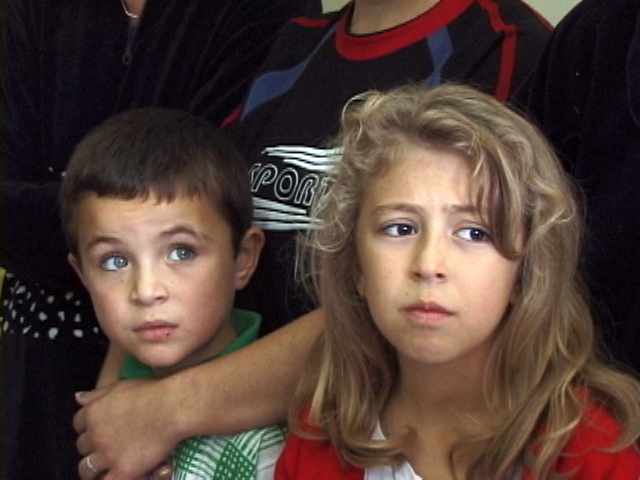 had a vacant, faraway look in their eyes. I couldn't help wondering what sights these young eyes beheld. A few of them hardly looked like children, except for their size, for their behaviour was so sober and measured.
We gave away letters from students at Front Range Christian Academy and Columbine seeds. We also gave them the beautiful stuffed animals donated by many in the Denver area. I even caught the hint of a smile on the face of one little boy. Afterward, I asked the children and their parents if I could pray for them. They all eagerly said yes, and we bowed our hearts together. I glanced up and felt I was in the midst of an exceedingly holy moment. The presence of God was so strong in the room, and I felt that heaven was gently kissing these precious ones. After the prayer, most of us were wiping away tears. I could hardly speak.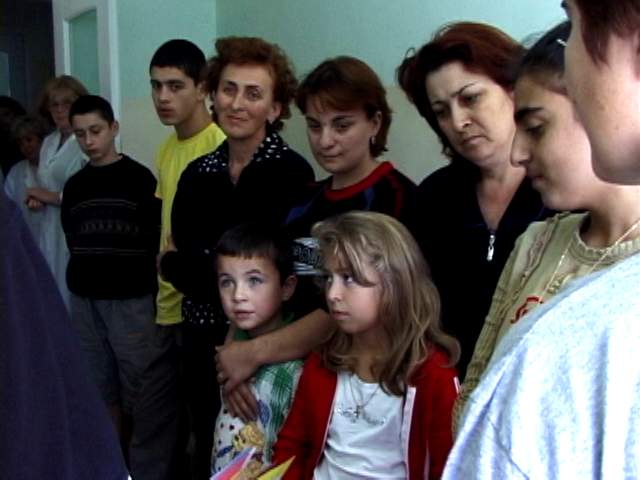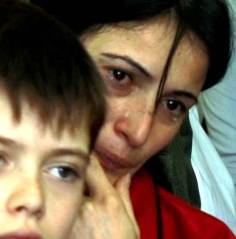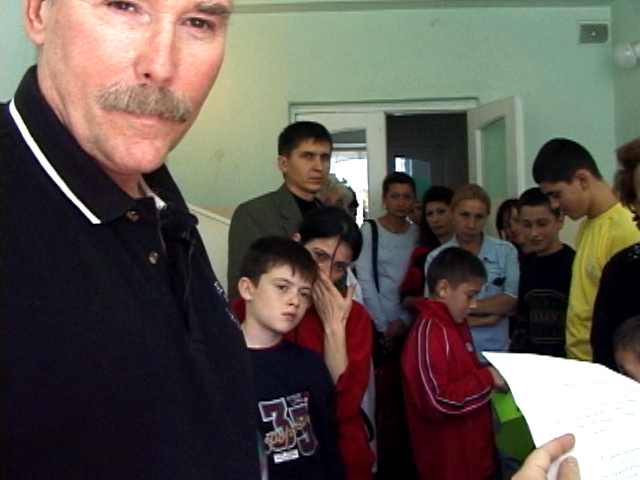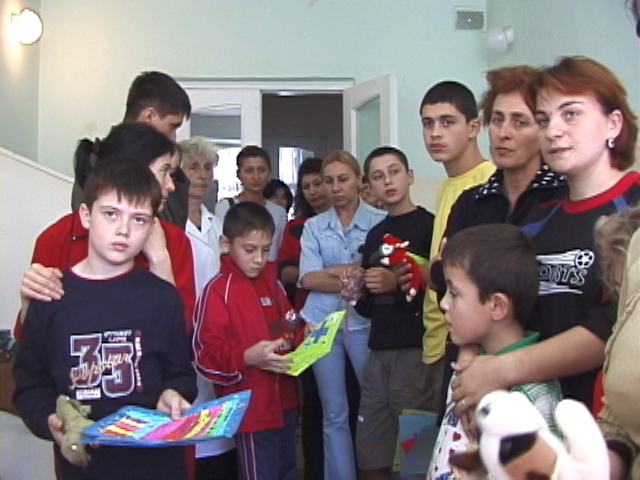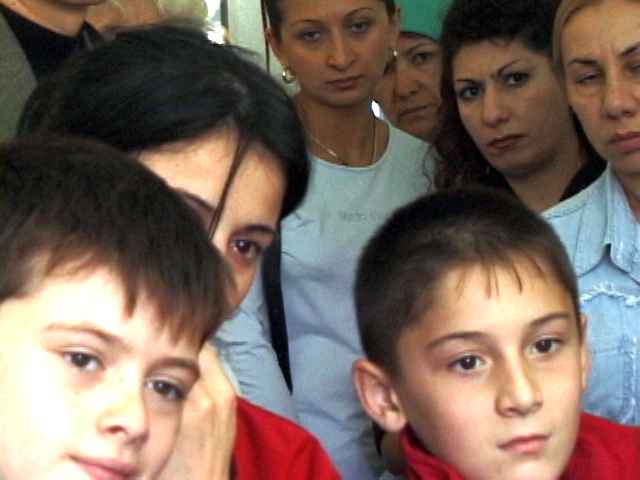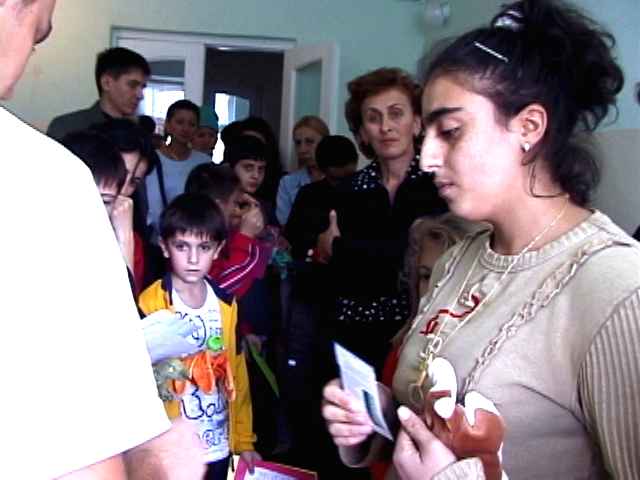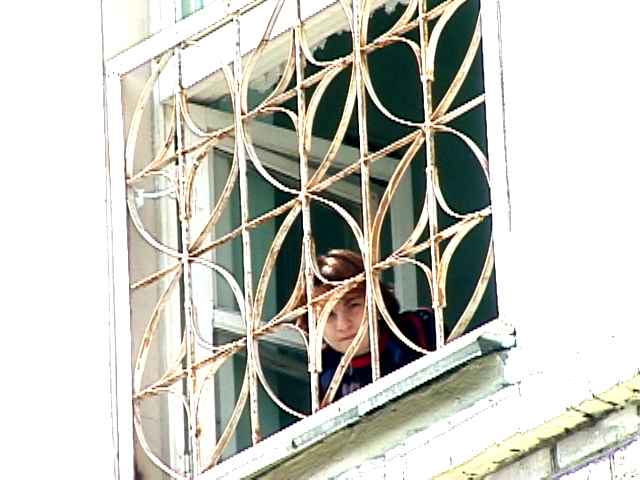 WITH YOUR HELP, WE ARE MAKING A DIFFERENCE!
Our presence here is touching lives!
Thank you for your continued support for this outreach.
Tax-deductible donations may be sent to:
Torchgrab Ministries
8552 S. Ault Ln.
Morrison, CO 80465
For an even faster donation, you may use your Visa or MasterCard to make a secure donation through PayPal.
Just click on the donation button on the website!

Please visit our website often for updates. I am attempting to post new pictures each day. www.torchgrab.org
Thank you so much, or, as they say in Russian, "Spaciba!"
Your servant and brother,
Dr. Bruce R. Porter